Cristina Centron and crew are the wave of the future. Currently seniors at San Jose State university, they are using Artella to bring their project, Contigo Siempre, to life.
We worked with the faculty and staff at SJSU, as one of our pilot schools, to integrate the platform into their lab and classroom setting. We're excited to see students are now beginning to use Artella.
If are a school, or would like to have your school using Artella, please have them contact us at info@animationmentor.com.
Artella: Tell us a bit about your background and why you decided to make an animated project.
You: I am a senior animation/illustration student at San Jose State University. For our thesis we were tasked with forming a group and collaborating on a project. I've been wanting to direct a short film since I first entered college, so I thought this was the perfect chance to do so.
Artella: Tell us about your project.
You: Our project is a short film called Contigo Siempre (Always with You) about a Mexican artist struggling to master his craft who is visited by the spirit of creativity in the form of a coyote. It is a 3D animated film with 2D animation effects. My producer and I are of Mexican descent so we have strong investment with the film which has let us explore a part of our heritage.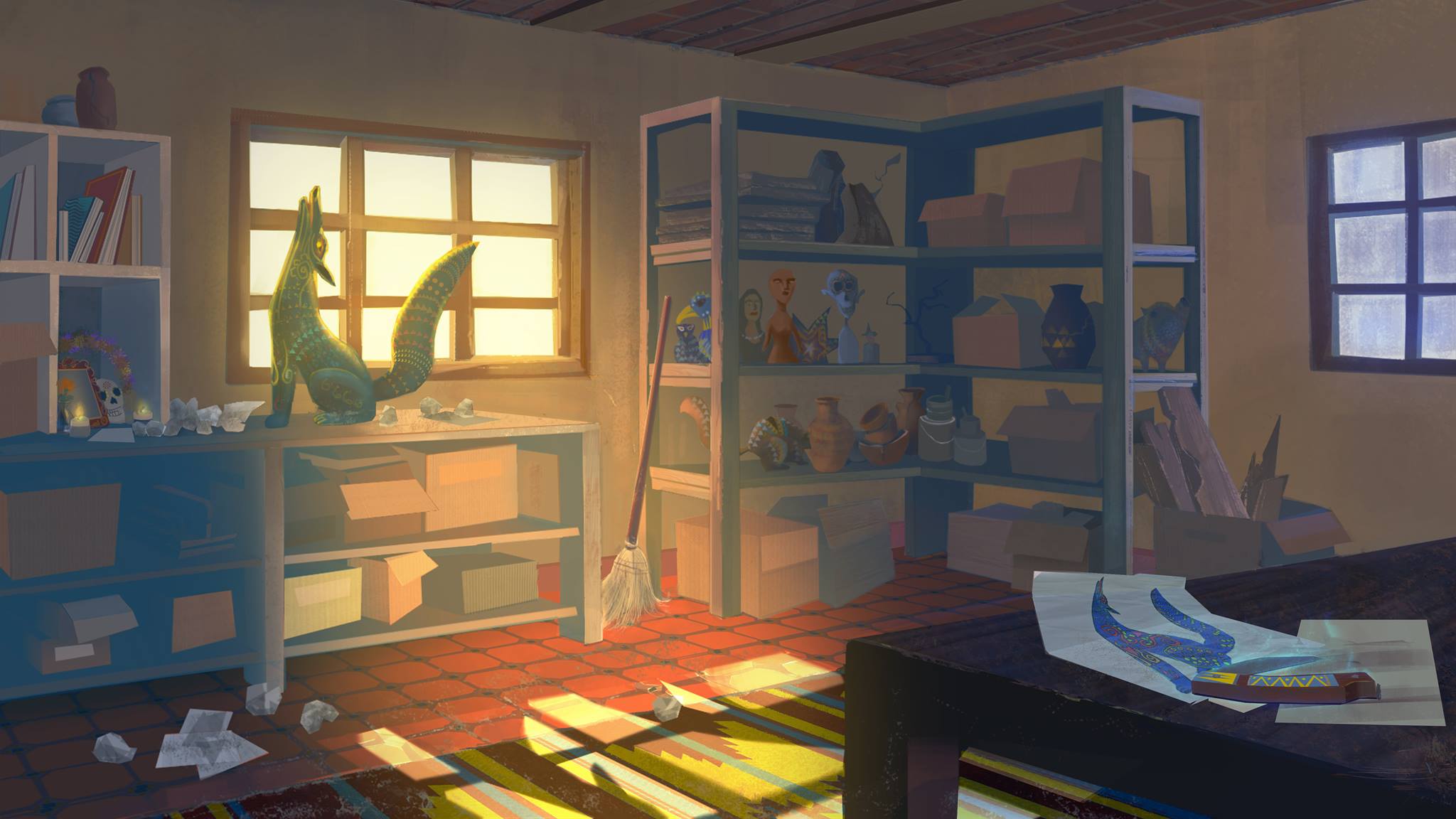 Artella: You are using Artella in your school's lab largely with an in-house crew, but you have also taken on other Artella members onto the project. What is it like working with a both an in-house and a distributed crew?
You: I think it is really great that so much talent is within reach. Being in a different location is no longer a huge constraint. A lot of my classes and projects rely heavily on communication through emails and videos, so someone being a town away or a country away doesn't actually feel all that different. The hardest part is when you're trying to explain something over video or via text when you know you could explain it in seconds in person.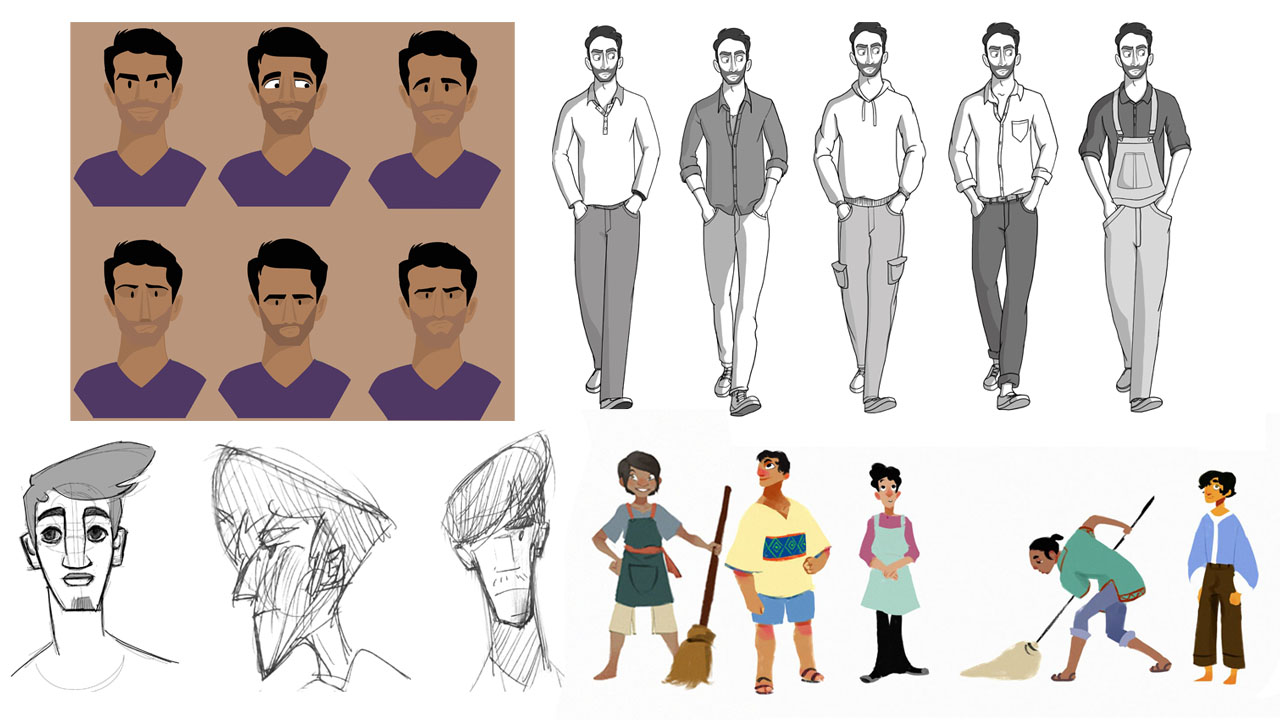 Artella: What is your desired goal for this project?
You: My biggest goal from this project is to create a beautiful story that I am proud of. Also because many of us on the crew are working on this for our thesis, I want each person to be able to get something out of it for their portfolio.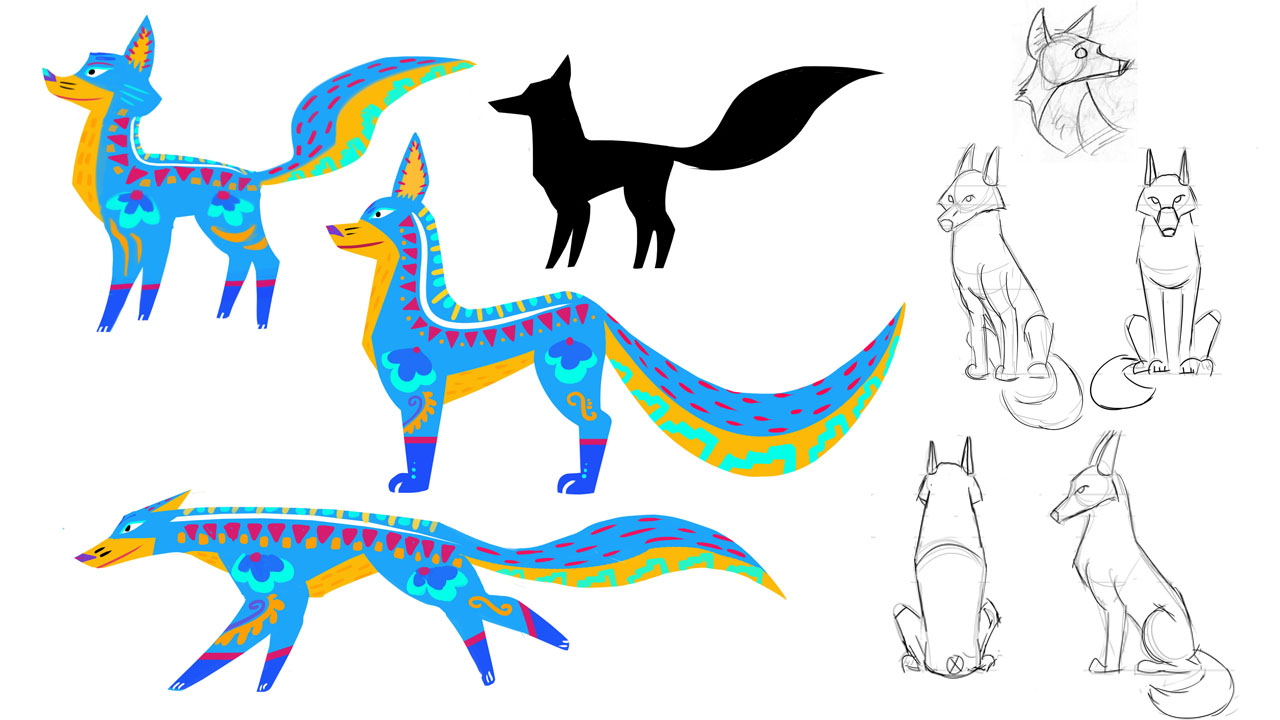 Artella: What tips would you give to other creators looking to start an animated production?
You: If you're going to use a site like Artella, start your production on it from the beginning! We moved mid production and that definitely made us take a step back to learn a new system and work flow. As for actually starting your project, as a director, make sure to get a solid pre-production crew. When we started our project, we were not always able to find someone for the needed rolls which ended up delaying production. And, my biggest advice, don't be afraid to ask people to join your project, whether on Artella, in person, or through word of mouth of friends! Until Artella I didn't realize how much people actually do want to join a project and help in anyway they can.
---
Their project is due out later this year. Be sure to stay connected with their project here and check out their open positions. If their project interests you and matches your skill set, apply to help out on this great independent short film.