Our original idea for Pure barely qualified as a short film and wasn't going to be much more than a cool homage to the first sequence of Raiders of the Lost Ark. One pretty simple environment, some fun animation, and nothing more than a minute-or-two in length was as big as we were thinking. We figured that we'd have to find someone to model and rig a character and might need to recruit a friend or two for some lighting and rendering support, but that was about as complex as we thought it would be.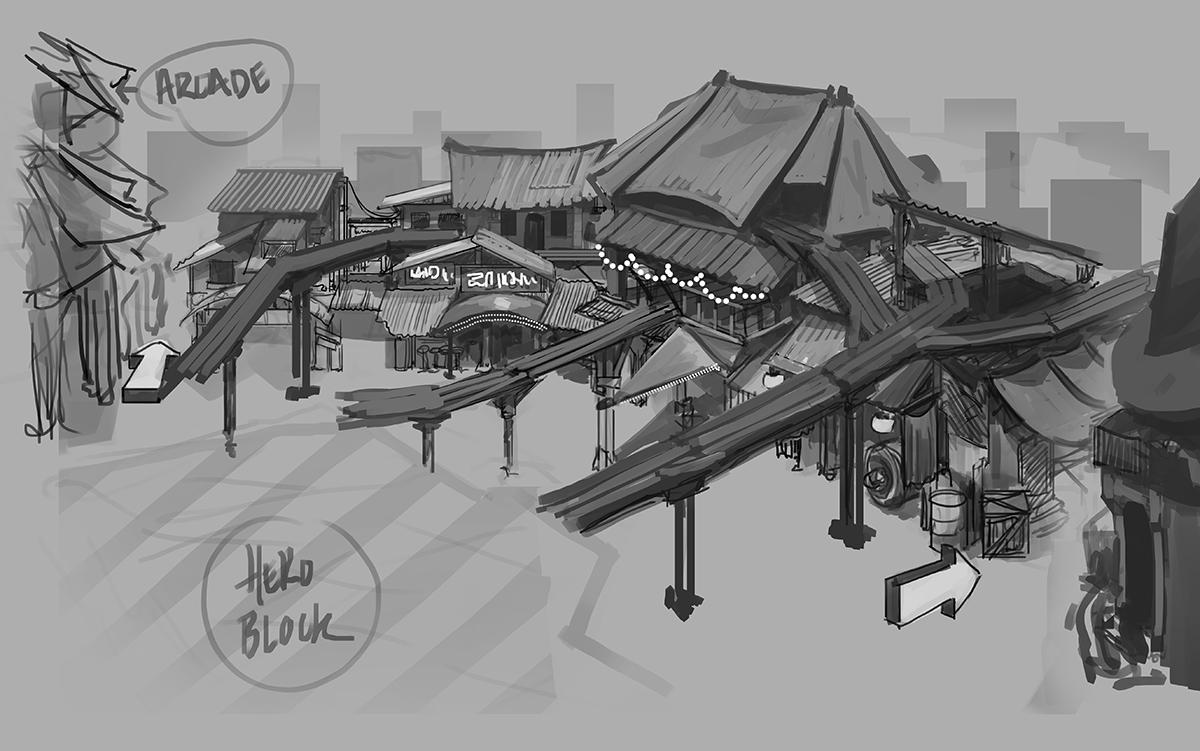 We started working with a concept artist early on to help us visualize our main character and soon after found another artist that we really connected with who really helped us start developing ideas for the world of Pure. As we worked together we started to realize how much more there was to this world and how many fantastic stories there were to tell. We spent more time developing the story and characters and it began to snowball from there. Our little action sequence began to look like a 7-8 minute short film.
As our project grew we quickly realized how much we had to learn, we were no longer two guys making a short film but directors managing a team. We found that we had some big flaws in our communication and project management early on so we forced ourselves to get organized (you creatives out there can relate) and started using tools like Wunderlist and Slack to keep track of tasks and stay in constant communication with our artists.
As Pure continued to grow we brought on a producer and were able to acquire a bit of funding to help speed production along, and we eventually decided to actually create a studio to be able to manage everything on a more professional level. After some planning and paperwork Keed was born.
We debated on whether or not we needed to start a studio, and in the end decided that it was probably the best choice for managing finances and with a mind towards planning for future projects. We do have a small budget and have compensated our artists the best we can, and while we might spend a few dollars for an accountant when it comes time to file taxes we decided we'd much rather deal with that than have one of us attempting to manage that on our personal taxes. If we want to do a Kickstarter or similar campaign for future projects we can manage all that through Keed instead of as individuals, and it also gives us a feeling of legitimacy when we're talking with people about Pure. We aren't two guys making a short film, we're a small animation studio managing a production.
While the idea of starting a studio sounds rather daunting it was actually a pretty simple process.  After doing a bit of research and deciding on which type of business formation was most appropriate for us, we filed our company with the state, then opened a bank account in the company's name after receiving the necessary paperwork. If your project has more than one creator be sure to evaluate what fees are like in different states or countries, in our case we were able to save several hundred dollars by filing in one state instead of another. You can also probably file online, something that saved us a lot of time after an incorrect filing by mail took up several weeks of time and caused a few headaches.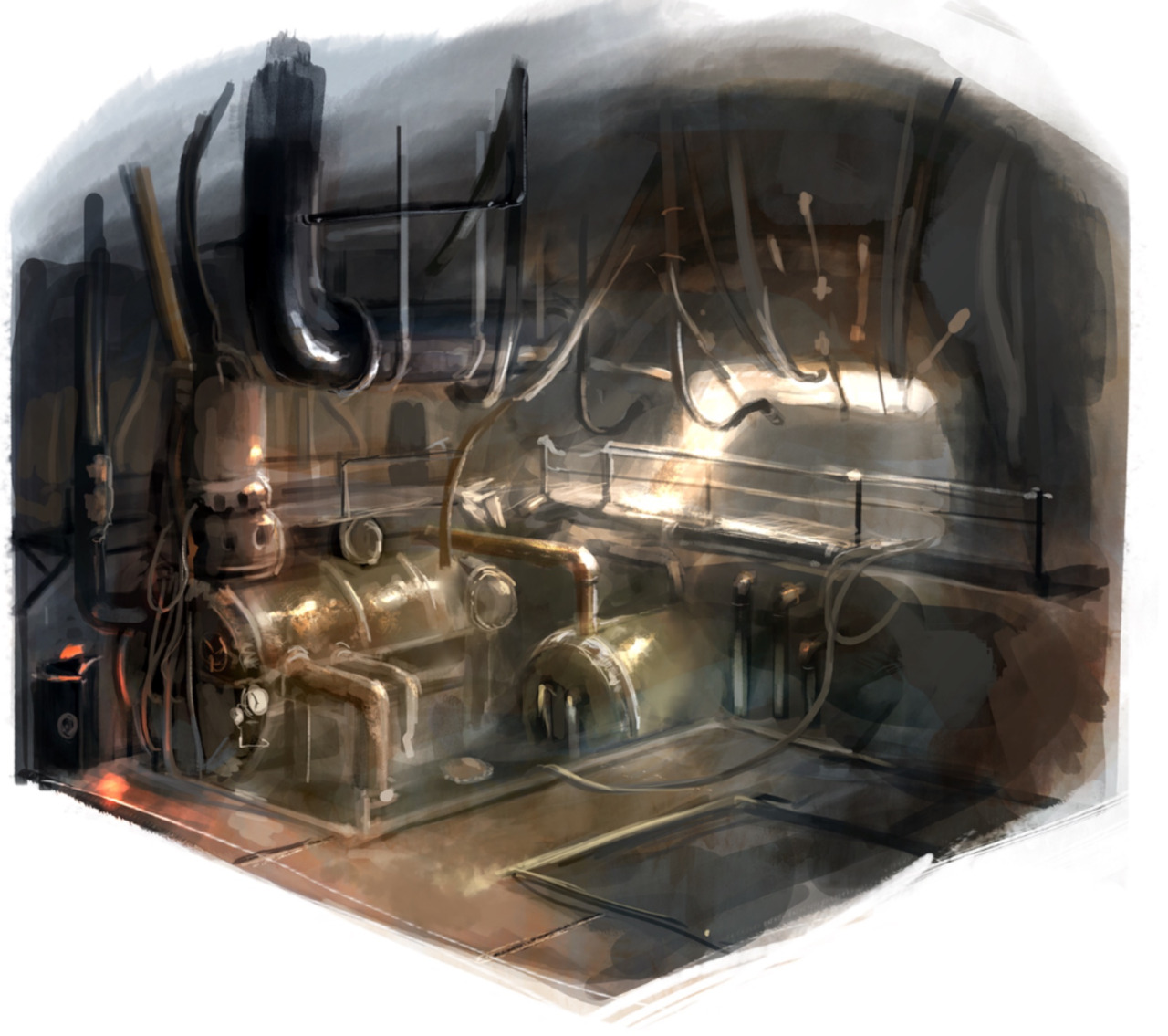 We've joked that it's all Artella's fault, as they asked us to join in their early beta and things starting going fast from there. For us as creators, and as now a studio, however, Artella is more than a place to store our files and was critical to the idea that we could potentially run our own small studio.
After the official launch of Artella the community grew immensely and we were amazed at the quality of artists that are represented. It gave us access to talent outside our circle of connections, and we've since brought on people that we've met through Artella who are critical to Pure and potentially to our future studio success. We've also been completely inspired by the work we're seeing from other creators and have gotten to know some amazing people doing fantastic projects. Artella offers us some huge pipeline advantages when working in a virtual studio with team members all over the globe, but it's the personal connections we've made that really make it valuable.
Our days are currently filled with reviewing work and the evenings are packed with crew meetings, and we know it will only get busier from here. Pure is beginning to take shape and we're looking forward to sharing more of this world with everyone.
We're nearing a finished animatic and are deep in modeling and texturing characters, props, and environments. Our sets are starting to take shape, camera tests are in progress, and we're developing our first rigs. We can't wait to start animation tests.

We don't quite know what Pure and Keed will bring in the long run, but we're excited about the potential. Our goal is to finish Pure at as high a quality level as possible, and in doing so establish a network of artists through Artella that we can work with on future productions. We have many more stories that we want to tell in this world as well as some other ideas for characters and stories we want to develop, and we can't wait to see what the future holds.
Non crew members can stay in touch with the progress of Pure via our social channels:
By: Eric Swymer and Chris Figat
——-
If you haven't already, come check out Artella and create your free profile today.